Deck & Dock Cleaning
There's nothing quite like the Eastern Shore. We live on a special part of the Chesapeake Bay, and Talbot Pro-Wash is proud to help our clients enjoy their waterfront access at its best.
Make Your Deck or Dock a Destination
Your deck & dock should be safe. It should look beautiful. And it should elevate your property, not bring it down.
But your decking and dock are exposed to the elements 24/7 - and this compromises its quality and soundness. Our team reverses the damage of mother nature to make your favorite outdoor destination a highlight! We use pressure washing to:
Remove debris

When it comes to buildup and eyesores, we've seen everything - and we've removed it, too!

Remove mold and mildew

We use a special cleaning solution that doesn't just remove spore growth; it kills the buildup to prevent recurring problems.

Prevent rot and decay

With a routine dock cleaning service, you can count on the surface to maintain its quality for longer.

Ensure safety

Thousands of slip-and-fall accidents occur on poorly maintained docks each year. Our service helps to keep you out of that statistic.

Guarantee environmental compliance

Our cleaning products are completely chemical-free. This ensures that the Bay is contaminant-free during our cleaning process… and that you get a safe and beautiful dock.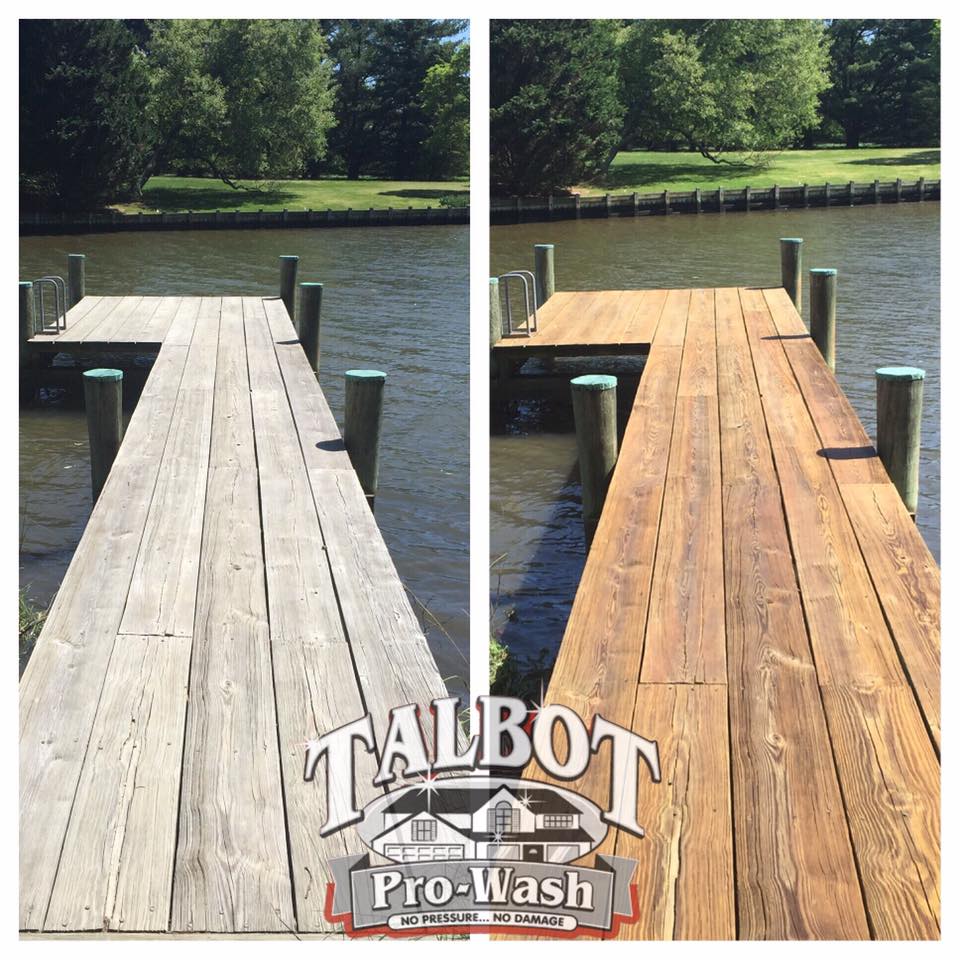 Our team will help you build out a deck &  dock cleaning schedule that keeps your surface safe and beautiful all year long. It's an investment for today and for countless tomorrows.
Complete Deck & Dock Cleaning
Your dock should be a highlight of your property. With our professional solution, you can count on a space that is clean, inviting, and safe. We deliver deck & dock cleaning service to:
Residential decks & docks
Marinas
Waterfront restaurants
Whether you're about to head out in a kayak, fire up the power boat, or simply enjoy an Eastern Shore sunset, our team ensures that your dock makes for the perfect setting.
Our Deck & Dock Cleaning Gallery