Serving The Eastern Shore
You deserve quality. You deserve convenience. And you deserve curb appeal that steals the show. At Talbot Pro~Wash, you get the complete combination. Our team is proud to bring out the best in your home - and we're proud to make that "best" effect last for the long run!
Customer Satisfaction is King!
We don't just care about the end result of every exterior cleaning project… we care about the process. That's why our team provides a complete commitment to customer satisfaction. When you turn to Talbot Pro~Wash, you know you're getting: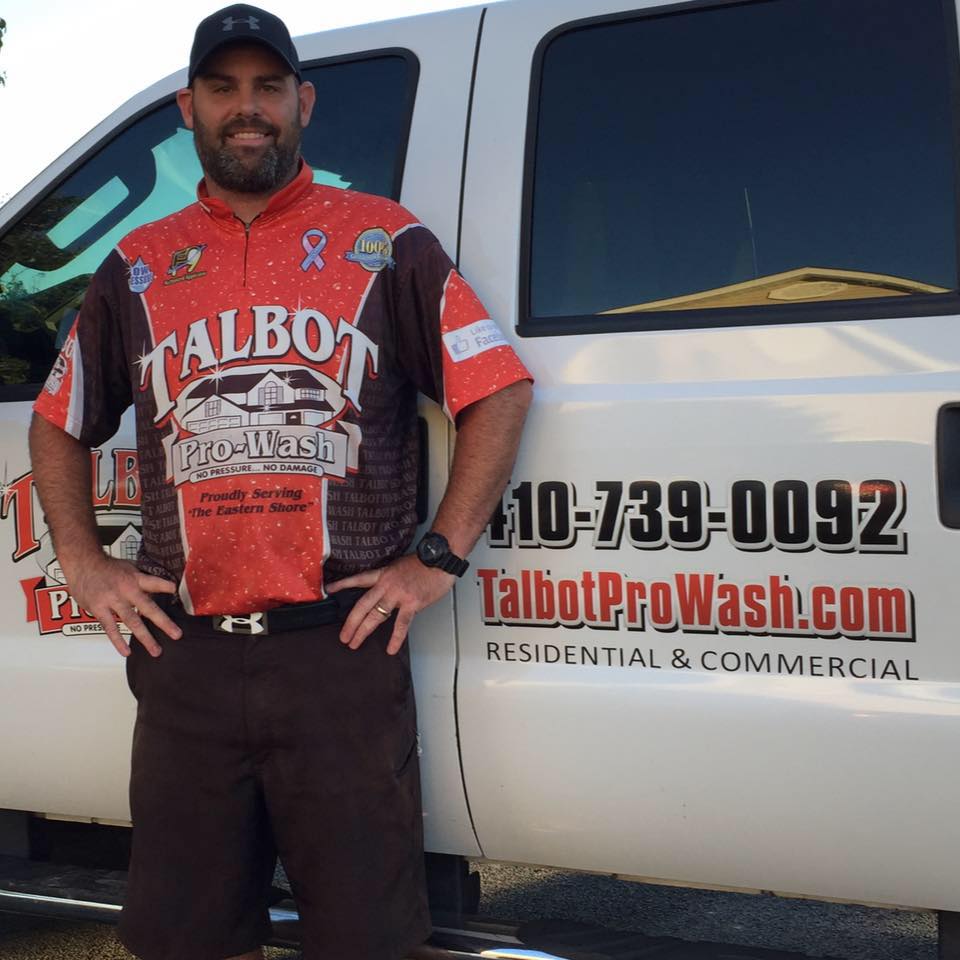 Commitment to your property:

We treat every property as if it was our own, and the results speak for themselves.

Complete transparency:

With lightning-fast response rates, dedicated email correspondence, and free estimates, we make it easy to start a relationship built on trust.

Authentic professionalism

With continuing education built into our work, we ensure that you're always getting a cutting-edge solution.

Environmental responsibility

If we can't be good stewards of our environment, we won't do the job.

100% satisfaction guarantee

We want you to be completely satisfied with our service. If we can't make it right, you owe us nothing.
Watch Talbot Pro~Wash In Action!
Eastern Shore Roots, Renowned Service
Talbot Pro~Wash was born on the Eastern Shore - just like me! I'm your pressure washing expert, Charles - and I'm proud to bring the best to your property. When you choose our team for your property, you're getting:
Family owned values

We're proud to serve our neighbors in the region with superior quality and convenience.

Local expertise

Our team has been working in this area for years, and we know exactly what your home needs

Decades of experience

Talbot Pro~Wash has been serving the Eastern Shore for a decade, and our technicians bring years of additional experience to the job.
My job doesn't feel like a job. I love every aspect of what I do - the craft, the community connections, and the exceptional results. Experience a new level of quality in the Talbot Pro~Wash team!