Building Washing
Make your exterior speak up for your business! Talbot Pro-Wash serves our clients with a building washing solution that protects your reputation, your curb appeal, and your property investment.
Maximize Curb Appeal
Your property's first impression matters. This is what turns one-time clients into lifelong customers; this is what makes your business stand out in the community.
So we take our building washing service seriously. When you choose Talbot Pro-Wash, you do so knowing that you're getting the best in:
House Washing

We have the best pressure washing and soft washing equipment at our fingertips. The result? You get a top-quality service - and a cleaning method tailored to your property's exterior surface.

Cleaning Detergents

Mold, mildew, moss, dirt, algae: we've seen it all. Our cleaning products are designed to break down buildup and prevent them from making an unwelcome comeback.

Professional technicians

Every member of the Talbot Pro-Wash team is certified, licensed and insured. We bring the expert perspective your property needs for lasting quality.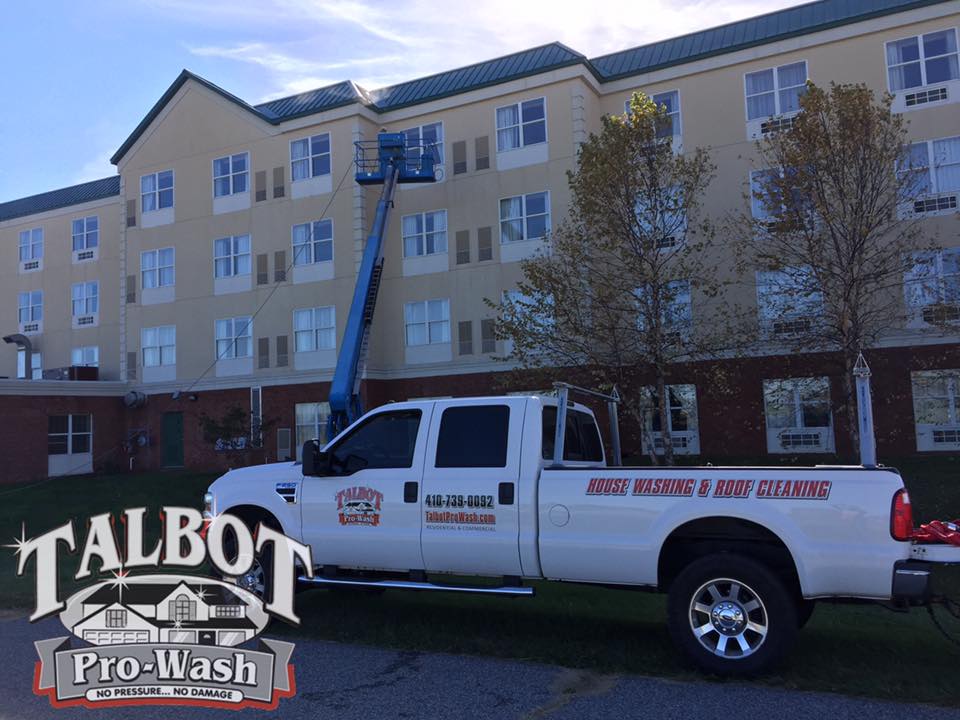 A Simpler Building Washing Solution
Curb appeal, lasting results, and convenience: it's all part of a Talbot Pro-Wash building washing service. Our goal is to make your service as seamless as possible, so you can have peace of mind that you're in the best hands. We achieve this in a few key ways:
Free estimates

You'll always have a clear expectation of the service ahead.

24/7 scheduling

Our team works on your calendar needs.

Routine cleaning

We keep your building exterior at its best all year long.

Satisfaction guaranteed

Because you should never, ever settle for less.
With Talbot Pro-Wash, superior curb appeal is always a defining characteristic of your property. Get the quality you deserve - and convenience to match - with support from our team!
Our Building Pressure Washing Gallery